New Construction - 3670 N. Faith Way
About This Campaign
Join Habitat for Humanity as we build a new home for a family in our Legacy Trails Neighborhood!

This is a brand new build and is going to be loads of fun to work on. Where else can you learn how to frame a house for free! Grab a friend and come on out to help build this great home for a fantastic family.

Individual, Group, and Corporate volunteer opportunities available. For groups of 5 or more, please contact our Volunteer Coordinator, to reserve a private volunteer day with a password protected volunteer login.

Volunteer Coordinator
417-829-4001 x 112
volunteer@habitatspringfieldmo.org


Volunteer Information:

Volunteers are critical to our work. We want to share a few volunteer tips to make your experience great! If you can't find an answer to your question, please contact Aaron Norrick, Volunteer Coordinator at 417-829-4001 x 112 or aaron@habitatspringfieldmo.org.

• Please arrive 10 minutes prior to your scheduled shift
• Clothing – closed toed shoes are required on all Habitat for Humanity construction sites. We also suggest you dress in layers as many volunteer projects are outdoors.
• Food and Water – volunteers are encouraged to bring water bottles and a sack lunch if your shift is a full day. Water is provided to volunteers in large coolers.
• Work Gloves and Tools – we will provide all necessary tools and supplies for each construction project. If you have personal supplies you want to provide, you're welcome to bring your own tools.

Location / Venue
Address:
3670 North Faith Way
Springfield, MO 65803
USA
Time:
Apr 06, 2019 12:00 am
Campaign to Support Habitat for Humanity of Springfield, Missouri, Inc.
Habitat for Humanity of Springfield, Missouri believes every person in the Springfield and surrounding area deserves a decent place to live. As an affiliate of Habitat for Humanity International, HFHS impacts more than 110 households a year. Since 1988, HFHS has either built or renovated more than 570 homes, providing shelter for more than 1,100 men, women and children from Greene, Christian, and Webster Counties by helping people gain strength, stability and independence through housing, including home construction, rehabilitation and repairs and by increasing access to improved shelter through products and programs. HFHS is a United Way of the Ozarks partner agency.
Volunteering Teams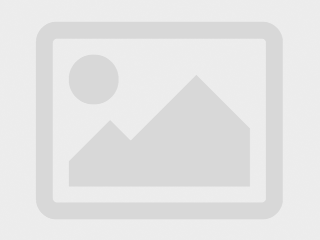 The Cummins Team are dedicated and hard working men who favor helping our community.